Steel structure halls
Plate girder construction system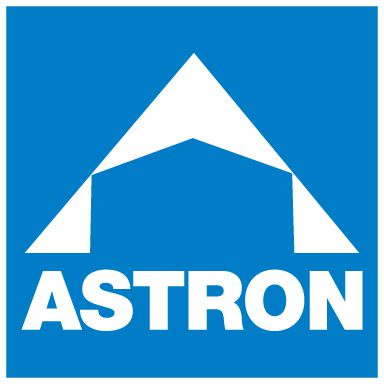 We are the supplier of steel halls built using the ASTRON system, which enables us to offer technological solutions to the highest world standards.
ASTRON is a leading company in steel hall production in Europe, with 35 years' experience in the production of steel halls for industrial and commercial buildings. Over 22 million square metres of constructed buildings are the best recommendation of our services, while their output capacity estimated at 70 halls a week demonstrate the company's potential.
The ASTRON system allows us to treat each project individually, which, in connection with a modular technology, allows us to shape the architecture and size of the buildings almost freely. Their interior span without columns may be even 100 metres.
The buildings we offer may involve traditional construction technology (brickwork, timber, concrete etc.) ornamental in form with modern technological solutions improving the practical features of the building.
Steel structures consist of columns and girders made of welded or hot rolled profiles, as well as purlins and girts made of galvanized cold-formed profiles.
Due to the nature of the structure there are no places in which dust can gather and cause corrosion, as is the case in truss buildings.
Plate girder is a cost-effective solution. This type of construction makes it possible to obtain a bigger volume for the hall, which translates into a bigger space in the roof ridge and a greater freedom in designing the interior of a hall.
Our modern solutions are also environmentally-friendly – we broadly use bolted instead of welded connections, we also paint the structures with water based paints.
The halls erected according to the ASTRON system are recyclable. This technology enables us to move a building to another location.
Steel frame structure and its advantages:
limited number of columns
more free space
lower buildings thanks to the use of integrated beams
3-D design
quick and easy installation thanks to the use of bolted connections
ability to freely shape the usable area
optimal height in the light of a building – perfect adaptability to different uses
interesting architectural design.